News and Information: 12/26/18 Remaining required Varsity practices for the Holiday break are included on the calendar on the Practice and Meet Schedule Page. 10/22/18 Weekly Updates:

SUITS ARE IN!!! Their team suit is required for every meet and meet warm up from here on out – but may not be worn at practice. We want the suits to stay as new as possible for as long as possible. They are Endurance+ suits though– so they'll last through an apocalypse. Once their season is over, they can wear it whenever they'd like!

Practice Updates for this week:

Varsity: No Changes.

JV: Practice on Wednesday, 10/24 will end at 2:35, so they have time to rest, eat, and go home if they need to before their meet.

Meets This Week: JV vs SLHS @ Seven Lakes High School
WEDNESDAY, October 24thWhich Wich will be delivered at 2:00pm Swimmers need to wear their navy team shirt and either team shorts/black sweat pants/jeans to school. **PLEASE NOTE** Not everyone on JV will travel with the team and swim in this meet. We are allowed 4 entries per event and only 8 in the 50 since we are traveling to another team**

4:00 - Meet at OTHS

4:15 - Bus Leaves

4:30 – Warm Up Starts

5:00 – Diving Starts

5:30 – Swimming Starts

We hope everyone has a fantastic week!

10/15/18

The updates for the week:

Practice Changes Varsity:

As scheduled. No Changes.

JV:

No practice on Friday, 10/19. We have a half day, and staff is required to attend mandatory professional development immediately after school gets out. And we only have 29 minutes/class period.

Just as a reminder from the school - Wednesday, October 17th is a No Homework Night – enjoy! J

Meets This Week: Tuesday, October 16th

Varsity vs Clements @ Don Cook Natatorium

MAP TO DON COOK:

https://www.google.com/maps/dir//Don+Cook+Natatorium,+16255+Lexington+Blvd,+Sugar+Land,+TX+77479/@29.5911263,-95.6176015,15z/data=!4m8!4m7!1m0!1m5!1m1!1s0x8640e6972c59c239:0xe16ecf2d91c5efb7!2m2!1d-95.6176015!2d29.5911263*Which Wich will be delivered at 2pm. *Meet/School attire is Navy shirt, pants, jacket.

3:40p: Swimmers Meet at Pool

3:45p: Bus Leaves

4:30p: Swimming and Diving Warm Up Begins

5:15p: Diving Meet Begins

6:00p: Swimming Meet Begins

9/23/18
Meet Day Attire at school and on the way to the meet:

(Required)

JV – New Navy Team Shirt and jeans.

Varsity – (Warm ups come in this week). Warm Up pants, new navy team shirt, Warm Up Jacket, sneakers.

Team Suits might not be in for another week or so, they are behind– swimmers need to just wear the most neutral suit they own. (No tie-back suits for girls – those are illegal per NFHS rules.) As soon as the suits come in, they'll be required to wear their team suit at each meet.

Tuesday, September 25th JV vs Taylor @ OTHS Which Wich delivered

4:15: Swimmers report to OTHS Nat.

4:30: Warm Ups

​5:00pm - Diving Starts

5:30: Meet Starts

Thursday, September 27th Varsity vs Taylor @ Taylor Which Wich Delivered

4:00: Swimmers report to OTHS Nat.

4:30: Warm Ups

5:30: Meet Starts

​

9/17/18

Happy Monday! It's officially MEET WEEK!!! Some announcements for this week….

** Varsity parents: We will start using the snorkel this week during practice. Your athletes are expected and required to have their snorkel at each practice from this week forward.

Intrasquad Meet: ALL Swimmers need to be at the Nat:

4:15pm

Warm Ups: Crimson: 4:30 – 4:50 White: 4:50 – 5:10 Navy: 5:10-5:30. Meet Start

: 5:30.

Meet End:

~ 7pm

Swimmers who ordered one will get their Which Wich Sandwich and water bottle delivered to the pool at 2pm. They may stay at the pool between school and the meet, or go home. It's completely up to them!

Annual Family Pizza Dinner Immediately Following the Meet.

Timers - we will need 8 timers for this meet! We will also need 2 officials.

Thank you to everyone who came out to Falcon Frenzy to support our athletics and fine arts programs! It was a great way to kick off our season!

The September Practice Schedule has been posted under the "Schedules" tab, and has also been emailed out!

The UIL Officials Training for any parents who want to become an official will be at 6:30pm in the Legacy Field Athletics Offices. Please email Coach Eikrem for more information!!

8/14/18

CONGRATULATIONS to our 2018-2019 Swimmers!!

First Day of School:

Both teams will meet during their class period in Room 2325. There will not be practice for either team.

First day of practice will be Thursday, August 16th. Normal practice times will apply.

Equipment List

UPCOMING DATES:
Holiday Practices - Required for Varsity. See schedule under tab.



Powered by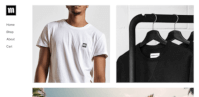 Create your own unique website with customizable templates.